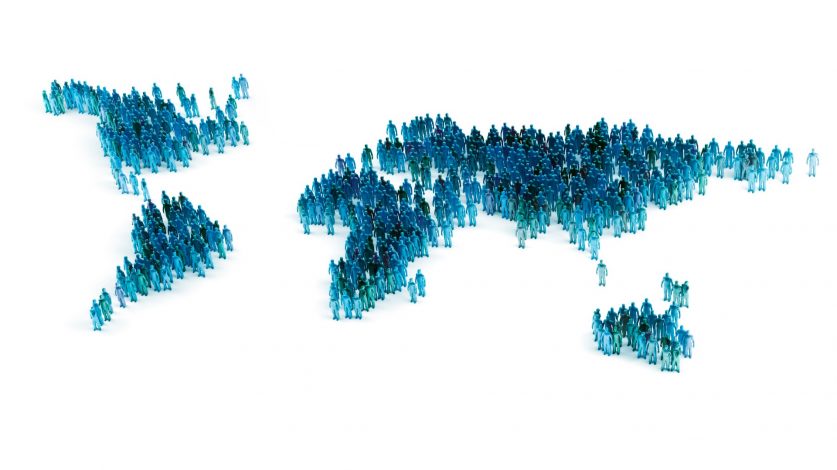 The last two weeks have thrown up unprecedented challenges to many of us as we deal with the impacts of the health crisis that is COVID19 and the resultant economic crisis. The importance of fighting the economic crisis cannot be underestimated as the impacts of failing on this front will be devastating for many Australians. At Perera Crowther Financial Services, our efforts to date have been focused on our most vulnerable clients from a medical and financial perspective.
As we also adhere to the health advice, the office continues to operate with a skeleton staff, and we intend to maintain our service standards for as long as possible. We ask for your patience as we attempt to answer all client queries as best as we can and trust the information below will help answer some of your questions and inform you of our perspective.
Health
We encourage our clients to follow the health advice of the Government and health authorities.
There are many people severely impacted financially and these Australians are anxious for economic activity to resume as soon as practical in order to avoid financial disaster. The only way this can happen is if we are all compliant with the health advice to minimise the spread of COVID19. Following these guidelines is not only important for our own health and wellbeing. Rather, it is a social imperative for the good of our country. We are all in this together.
Insurance
There is no pandemic illness exclusion on any Life, Total and Permanent Disability, Income Protection, Business Expenses or Critical Illness insurance policies arranged through our office. As such, if you were to contract COVID19, the claim would be assessed in the same manner as any other illness or injury.
Income Protection insurance DOES NOT cover redundancy. Its purpose is to pay a benefit if you are unable to work due to an illness or injury.
Business Expenses insurance DOES NOT cover a shutdown of the business.
Economy, Superannuation and Investments
There is no doubt there will be an economic contraction which will more than likely see Australia and many countries around the world fall into recession. In Australia, 25% of the economy will take a very large hit, especially in hospitality, culture, retail and real estate services. This impact is already evident in the thousands of job losses and business closures. The question of whether the current crisis will result in a deep recession or a deep depression is considered by Dr Shane Oliver in the following article – https://www.ampcapital.com/au/en/insights-hub/articles/2020/march/is-coronavirus-driving-a-recession-depression-or-an-economic-hit. Continued Government stimulus aimed at assisting households and businesses survive the shutdown and strict adherence to health advice in order to contain the virus and reduce new cases will be critical to avoiding a depression.
Share markets have roughly fallen 35% from their recent highs to their recent lows after almost a decade of positive returns. It is hard to tell if markets have hit their bottom yet. If you are close to retirement or already retired you should conduct a review of your Superannuation and external assets exposed to the market downturn, then adjust your plans if necessary. All other investors with investment in shares or exposure to the share market through superannuation accounts should resist the urge to sell down or switch to a more defensive strategy. Any losses incurred so far will be 'locked in' and you will miss out on any gains when the share market eventually rebounds. Superannuation is a long-term investment and even those within 5-10 years of retirement are not likely to withdraw all their money at retirement. This provides a very long investment time horizon to recoup any losses.
It is difficult to not see house prices impacted by the economic downturn, especially if unemployment continues to rise. Dr Oliver forecasts up to a 20% reduction in house prices.
Financial Tips & Steps For Those Impacted
Contact your mortgage broker or bank (preferably online) to request a pause in repayments for 6 months
Apply for Newstart through Centrelink
Review all expenditure and immediately cease all non-essential expenses. Request debt relief for any other debt repayments such as leases, hire purchases, credit cards etc
Do not commit to any new financial commitments if avoidable e.g. rolling over leases
If needed, use funds in bank accounts, mortgage offset and redraw facilities to meet essential living and medical expenses
Early Super Fund Release enables eligible persons to access $10,000 in Super in the current financial year and another $10,000 in the next financial year. Application for early release needs to be made via the MyGov website and the ATO will assess your application. If approved, they will notify your Super Fund to release the funds to your nominated bank account. You will need to notify your Super Fund of your bank account details. See the Fact Sheet for further information at https://treasury.gov.au/sites/default/files/2020-03/Fact_sheet-Early_Access_to_Super_1.pdf. Accessing Super during a share market downturn is not an ideal strategy as you will be 'locking in' any losses already incurred. This step should only be taken after careful consideration of the long-term consequences of this withdrawal.
Further details on the Government's stimulus packages can be found on the following:
As we navigate these challenging times, we are acutely aware of the additional stress and anxiety our clients and many others in the community will face due to the uncertainty. Where we can assist with alleviating any financial anxiety by providing you with information and updates, we encourage you to contact us. There are also many community organisations who are well equipped to provide support services in this regard:
Finally, security should also be considered as difficult financial times are known to lend themselves to heightened criminal activity. Please be aware of scammers, manage cyber risk through the appropriate use of software and be mindful of your personal, business and home security.
We trust that you will remain safe and well during this difficult time.
The Team at Perera Crowther
The content on this page is general advice only as we have not taken into account your personal and financial circumstances when making this recommendation. We invite you to contact us should you have any concerns about your current investments and/or if your circumstances have changed to ensure our previous recommendations remain appropriate.